DVRSD12 £109.99
Mirror with 4.3" monitor, built-in DVR with forwars facing camera.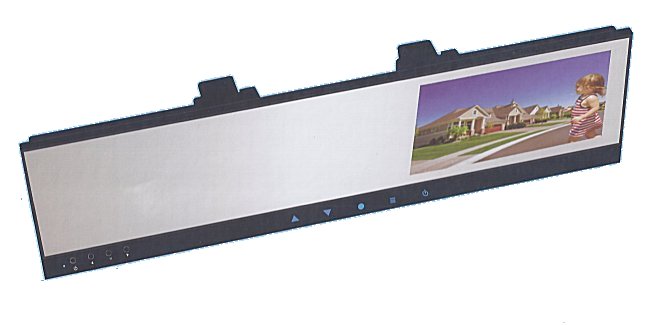 The High Definition recorder captures every part of your journey and can provide evidence if you
are involved in an accident. Both police and insurers are able to use the video as evidence as an
independent witness. The video, whilst continuous, is broken into segments so that it is easy to find
the required video clip. When plugged into the cigarette lighter socket, it will begin recording as soon
as the ignition is switched on and will continue to record after the ignition is turned off, for a preset time.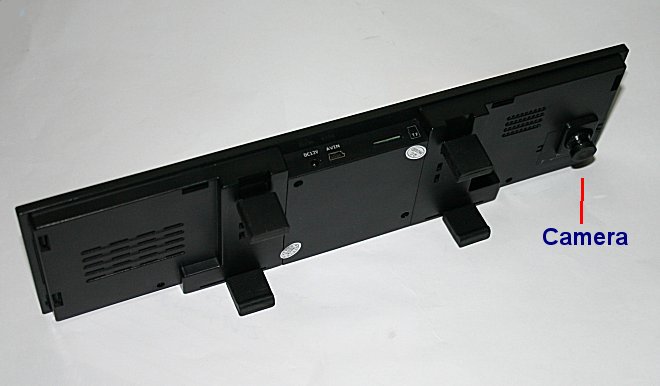 The monitor can be connected to any of my reversing cameras, so that when you engage
reverse gear, the image from the camera appears on the screen whilst still recording the
video from the forward facing camera.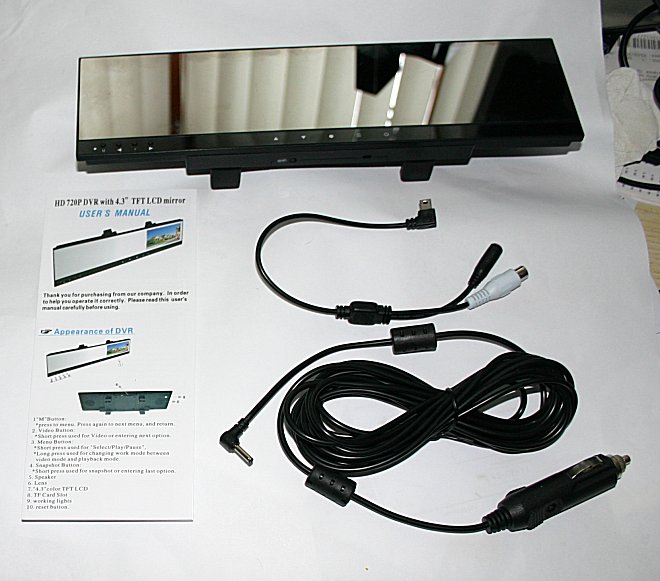 Comes with all accessories and full instructions.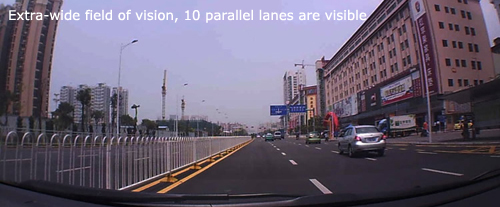 In case of an accident, you can instantly play back what had happened and the evidence
can be used to support any insurance claim.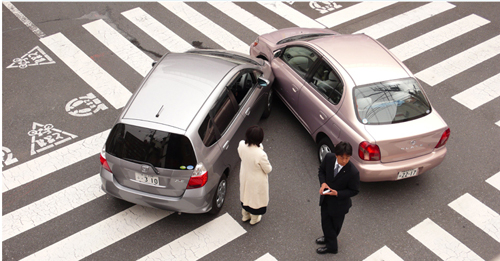 Video Resolution: VGA / HD (1280 x 720) archived in AVI format
Capture mode: 1.3M / VGA, in JPG format archive
Motion detection recording function
Loop recording function, automatically records over the oldest memory when SD card is full
DVR automatically starts recording when the ignition is turned on.
Supports up to 32GB (max) micro SD card
DVRSD12 £109.99