DVRSD16 £59.99
Sports Camera Full HD 1080P Action Waterproof Video Recorder, Helmet, Bike, Car DVR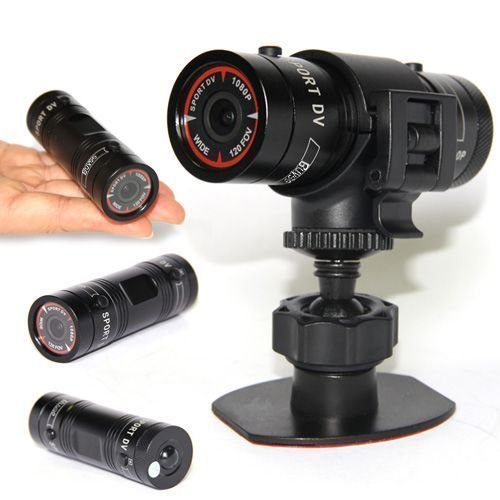 Overview :
Newest 2014 version Ambarella Full HD 1080P sport action camera 120 degree wide angle lens, comes with 3 Kinds of mount for Bike/Motorcycle, Helmet or Car (car black box).
This mini DVR features a high resolution sensor , which can record videos in 720p/1080p high definition . Item comes with customised mounts, which ideally suit for mounting to your motorbike, car, mountain bike, BMX, aeroplane, golf cart...you won't miss an inch of the excitement and don't worry about the extreme outdoor weather.
It's applicable to all kinds of extreme risk.
In addition , it supports class 10, 4GB/ 8GB/ 16GB micro SD memory card, even up to 32GB capacity. There's also a mini USB port so you can view photos and video on a big screen TV.
This 1080p Sports DV Action Camera is simple to use, it can be easily mounted on helmets, bikes, race cars, dirt bikes and more. It lets you capture your sports activities as you see them.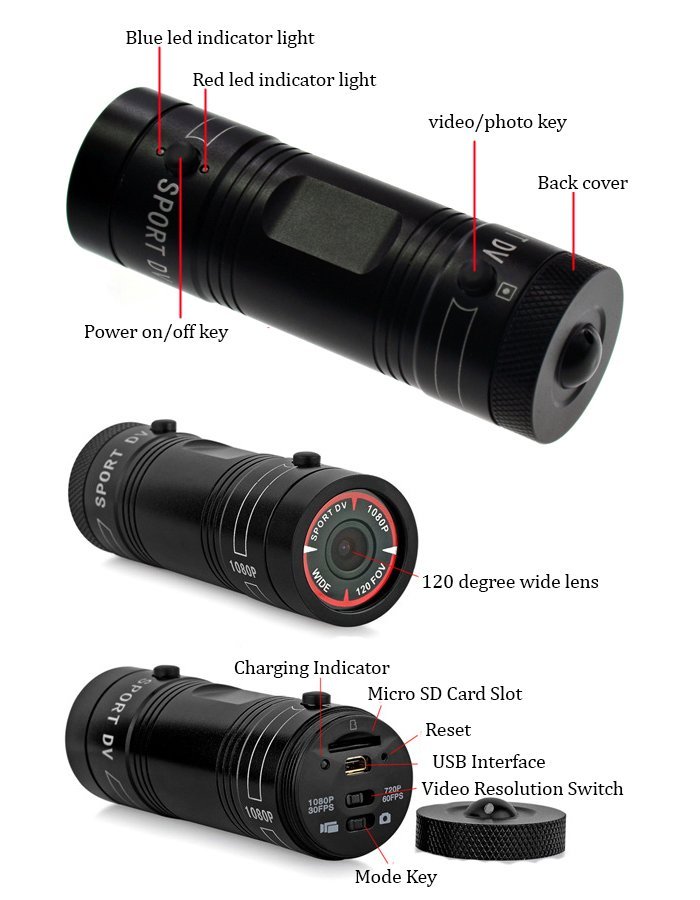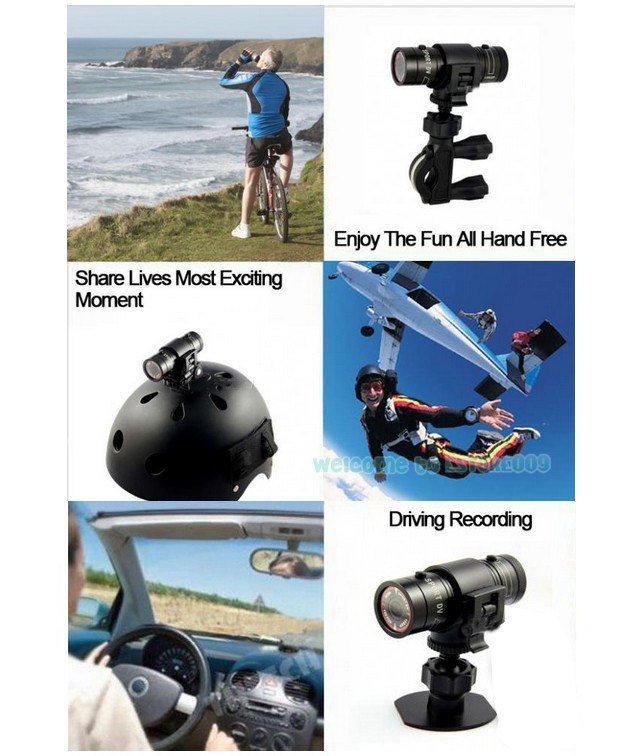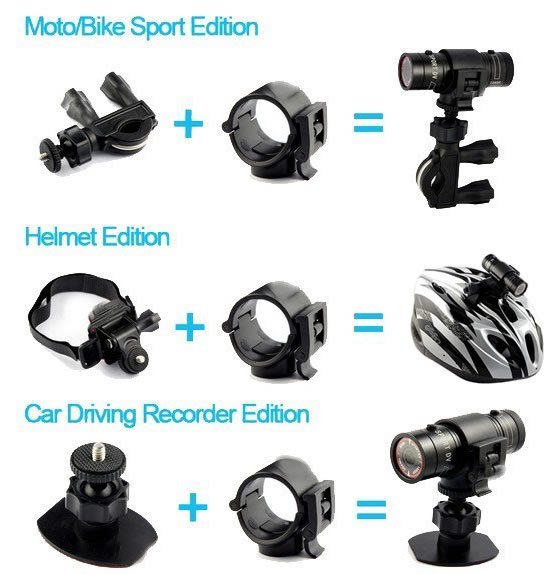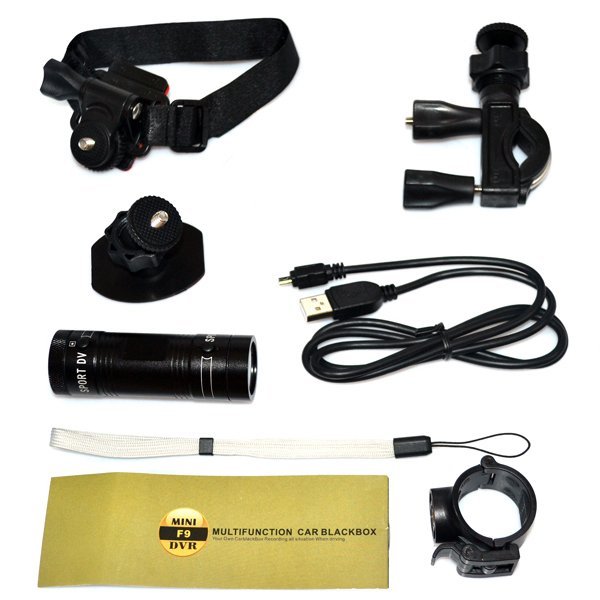 Features :
Ultra small size, ultra light weight, and easy to carry.
Video Resolution : FULL HD 1080P 1920*1080 30FPS / 1280*720P 60FPS
120 degree ultra wide Angle Lens.
Video format : AVI H.264
Program : Ambarella
Image format : JPEG
Built-in 1/4 of low noise high quality photosensitive element, can capture ultra clear picture in low light.
Aluminum alloy waterproof design, more suitable for outdoor use, but please don't throw the item directly into the water.
Built-in vibration motor , vibration prompt working condition.
Support high capacity Micro SD (TF) card Up to 32GB. (Card Not included)
Built-in microphone.
Operating System : Windows 7/2000/XP/Vista , Mac OS X10.3.6 or above
Specification :
Resolution : 1920*1080P 30fps /1280*720P 60fps
Video : 1080P/720P
Photo : 1080P
Record Format : Ambarella 1920*1080P/30fps H.264 AVI
Power Interface : 5V 1A
USB Interface : USB 2.0
Microphone : Built-in
Battery : Built-in lithium Battery
Dimensions : Approx. 88*29*30mm
Gross/Net Weight : Approx. 426g/80g
Note :
If you need to play back the video, please take the TF card out of the camera, and read the files in the TF card by TF card Adapter on a PC.
Please DO NOT connect this camera to PC and play the video directly.
This waterproof camera is not suitable for diving and surfing, throwing this camera into the water is not advised and would invalidate any warranty.
Package Includes :
1 x HD 1080P Action Sport Camera
1 x Sleeve
1 x Bike/Motorcycle-Mounted Holder
1 x Helmet-Mounted Holder
1 x Car-Mounted Holder
1 x USB Cable
1 x UK Charger
1 x Detailed User Manual
DVRSD16 £59.99