DVRSD19 £87.00
HD Car DVR (Dash Cam) with two cameras.....One to record out the front and the other one can record out the back window or to the side, or anywhere you want. It will record both cameras at the same time with the front camera taking the bulk of the screen and the back camera in the top right corner of the screen.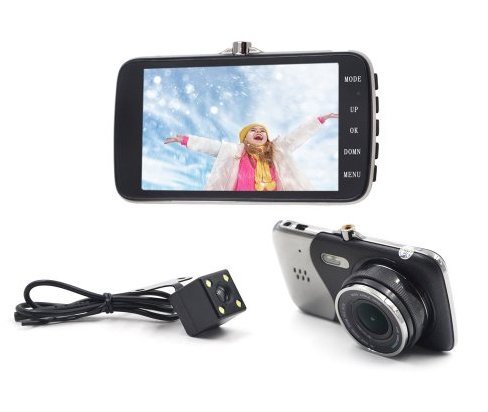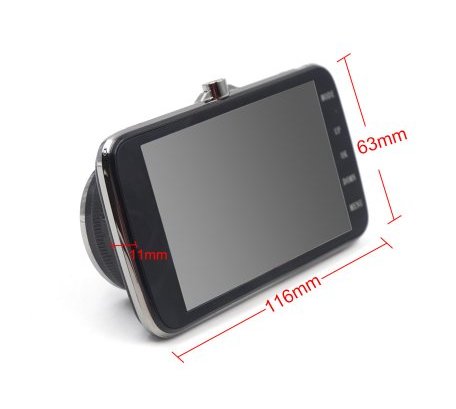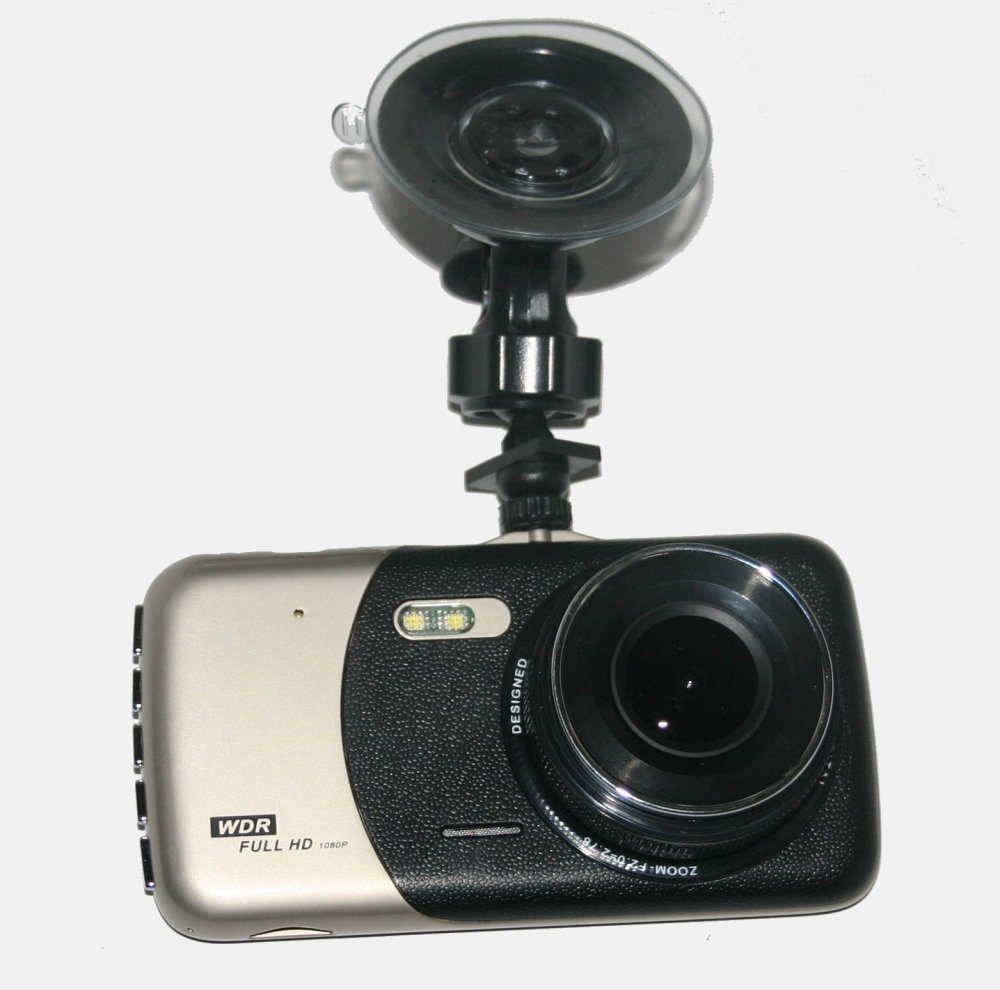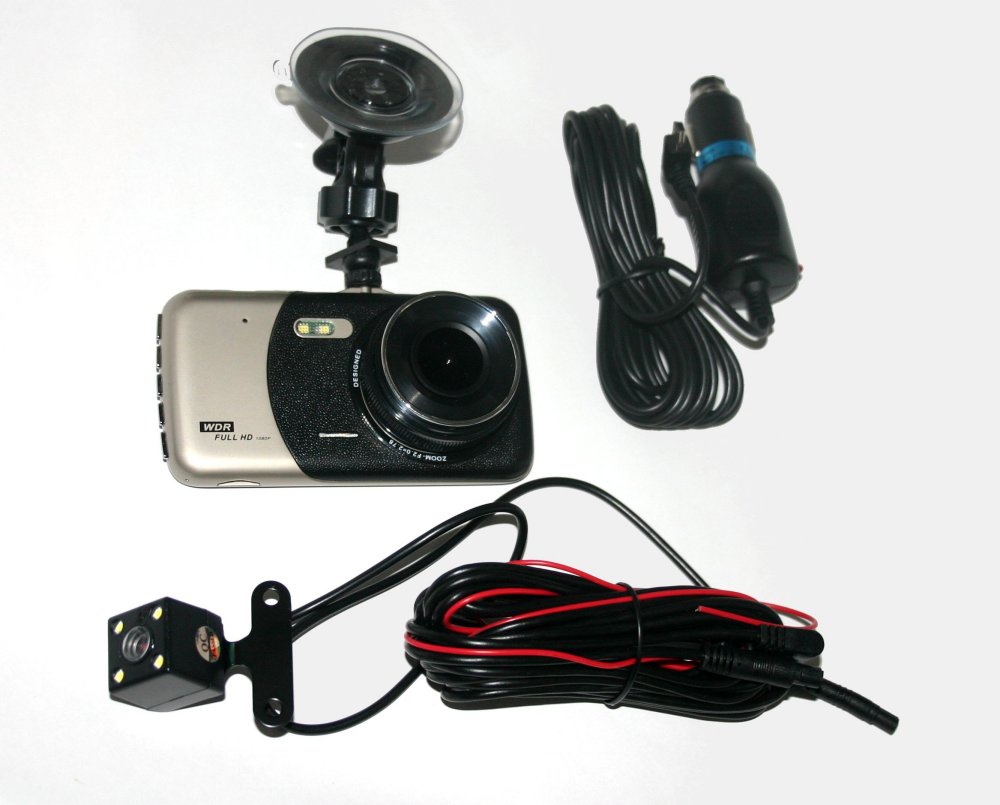 Front camera: 12 Mega Pixel with 140 degree wide angle lens

Rear camera: 5 Mega Pixel with 120 degree wide angle lens

Maximum Resolution: 1920 x 1080p

LCD Screen: 4.5 inches

G Sensor: Yes

Loop recording: Seamless

Motion detection: Yes

Memory: Maximum 32Gb micro SD card (not included)

Audio recording: Yes

Parking guard: Yes
Please Note: This is a high quality Dash Cam with dual recording facilities and should have been priced very much higher were it not for the fact that the manufacturer made a small error with this batch of cameras.......he labelled the mode button (top button) as "Power" and not "Mode" and so had to sell them off at a greatly reduced price. Please see top picture for correct button sequence.
DVRSD19 £87.00